Museum Ritter
The Museum Ritter was built to house the extensive collection of geometric abstract art amassed by Marli Hoppe-Ritter, co-owner of the Ritter Sport company. Located on the fringe of Waldenbuch, directly adjacent to the chocolate factory, it has for ten years now provided a forum for constructive-concrete art. The museum is financed by the Marli Hoppe-Ritter Foundation for the Promotion of Art. The privately-run institution is therefore not a company museum in the classic sense of the word.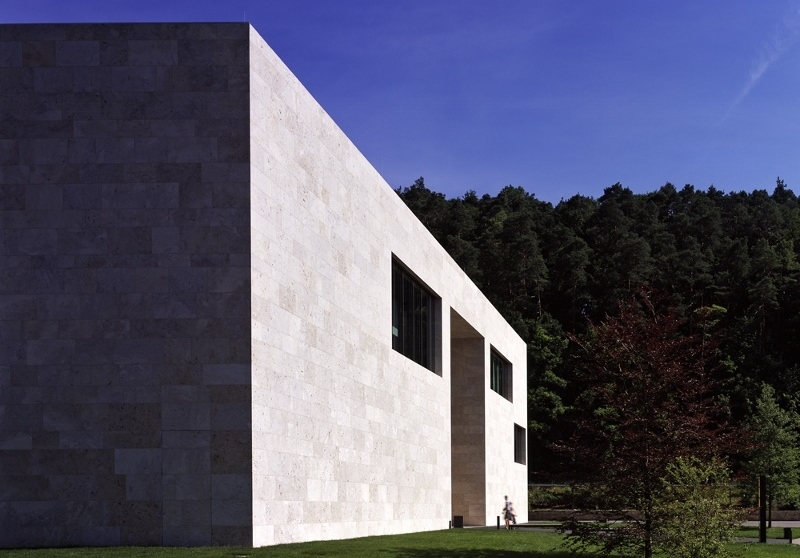 For many years now Marli Hoppe-Ritter has been collecting works of art on the theme of the Square with fascination and passion. The collection, which now comprises more than 1,000 works, ranges from historical themes such as Russian Constructivism, to Op Art and kinetic art and the trends of the present day. In 2005 Marli Hoppe-Ritter opened the Museum Ritter in order to provide a fitting setting for the works from her collection. The Museum presents both alternating shows with objects from the collection as well as special exhibitions.

The exhibitions are accompanied by a varied programme of supporting events: a wide choice of offers for different age groups gives both adults and children the opportunity to discover the art of the 20th and 21st centuries. Art and chocolate are symbiotic in Waldenbuch. The Ritter Sport Visitor Centre with the ChocoWorkshop and the ChocoShop are located in the adjacent wing of the building, making it possible to see both on one visit. The excursion destination with its elegant architecture amidst idyllic natural surroundings is a delight in itself. The Swiss architect Max Dudler has succeeded in creating an impressive museum building which mirrors the character of the art collection inside.

 
Opening times
| | |
| --- | --- |
| Tues to Sun | 11:00 - 18:00 |
| Mon | closed |
Admission prices
| | |
| --- | --- |
| Adults | 6 € |
| Concession (students, disabled and groups of 10 upwards) | 4 € |
| Children and teens up to 18 years | free |
| Employees of the RitterSport Company | free |
| Annual season ticket | 60 € |
| Concession season ticket | 40 € |
| Combi ticket with "Museum of Everyday Life" | 7.50 € |
| Concession combi ticket | 4.50 € |
Address
Museum Ritter
Sammlung Marli Hoppe-Ritter
Alfred-Ritter-Straße 27
71111 Waldenbuch

Telephone: +49 (0)7157 53511-0
Fax: +49 (0)7157 53511-90
besucherservice@museum-ritter.de

Additional information: www.museum-ritter.de