Southern Panoramaweg
Brief description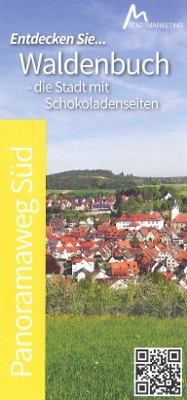 The one-hour circular walk along the Southern Panoramaweg offers wonderful views over Waldenbuch, particularly of the districts of Kalkofen and Liebenau on the opposite side of the valley.

Shortly before the end of the circular route you pass "Poor Conrad", where a memorial plaque commemorates the events of the Peasants' Uprising in the year 1514.

Additional information can be found in the flyer which is obtainable free of charge at both Town Halls.

Here you can also view the flyer online and download it.



Route